Newsletter
Sign up for our newsletter:
Customer Service Assistant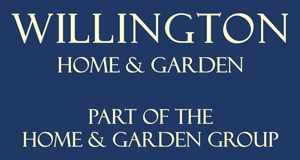 Bedford Road
MK44 3PR - Bedford
Bedfordshire
Tel: 01234 838070
We are currently seeking Sales Assistants to work in a hands on practical, and customer facing role, taking a 360 approach to retail. This role is a 50 / 50 split between 'behind the scenes retail graft', and providing front end customer service excellence.

Sales Assistants should be all weather folk that are not afraid to get their hands dirty, working tirelessly behind the scenes to ensure the centre is kept tidy at all times, stock is replenished and point of sale material is up to date. From a customer service perspective, we are seeking vibrant people who help and engage our customers to provide shop floor advice and some insight into their garden products. 

We are seeking people that want to work part time hours or full time hours, with part time ranging 2 – 3 days per week (possibly), with at least one day being a Saturday or Sunday. To apply, you must be able to engage with people and have a good understanding of what good customer service is and how to deliver it. You will be a quick learner, and be able to pick up and learn about the products around you to develop your knowledge towards helping customers.  The ideal candidate will have some plant / horticultural knowledge already or be a keen gardener happy to learn more.
For mor information or to apply for this position please send your CV along with a covering letter to jobs@willingtongardencentre.co.uk or drop them into us here at the garden centre.