Newsletter
Sign up for our newsletter:
P/T COFFEE SHOP ASSISTANT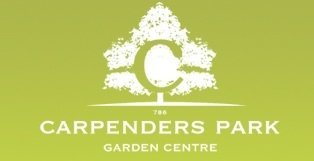 Little Oxhey Lane
WD19 5BA - Watford
Hertfordshire
Tel: 0208 420 1959
We are looking for Coffee Shop Assistant to join our friendly team in our newly refurbished Café.
PART TIME
Main duties:
Setting up and maintaining all restaurant service areas.
Assisting in the receipt of deliveries.
Welcoming members and guests to the restaurants.
Serving meals/drinks to customers and to collecting dirty plates, glasses etc./
Notifying the Manager or his/her deputy where stocks/supplies are low.
Ensuring that all duties are carried out in accordance to safety requirements and food hygiene regulations.
Managing all payment transactions in accordance with the financial polices and procedures and handling transactions with diligence, honesty and integrity.
Supporting colleagues at peak times and to undertaking any operational duty which might be reasonably required, to ensure customer expectations are met.
Ensuring safety and sanitation practices in the restaurant
Maintaining schedules for the staff
Keeping up with industry trends
Setting up workstations with all needed products
Helping with simple food preparation (chopping and peeling vegetables, etc.)
Operating the coffee machine, blender etc.
Ensuring great presentation of served food and drinks
Ensuring all stock and supplies are stored properly
Ensuring personal grooming and appearance standards are met regarding cleanliness, sanitation and hygiene.
Ensuring and controlling levels of guest satisfaction
Essential Skills / Experience:
Have catering experience and have worked in a similar position
Maturity and attention to detail
Excellent organisational skills
Have a real passion for food
Be IT literate (Use of email and basic Microsoft Office programs)
Have a high level of integrity and honesty
Be self motivated and able to work well under pressure
Work well as part of a team
Have excellent communication skills
Have an interest in good, healthy, nutritious food
Have the ability to work efficiently and quickly under pressure
Have high standards of personal hygiene
Applicants should be enthusiastic and self motivated. The individual should have a friendly outgoing manner and excellent customer service skills for our busy Coffee Shop.
We offer a competitive salary, staff discount, free uniform and free staff car parking.
This is a fab opportunity within a fun & friendly company. If you fit the criteria above, then apply now!
Due to the high number of applicants we receive sadly we cannot reply to everyone, therefore if you do not hear back from us within 2 weeks please assume you have been unsuccessful this time.