The ins and outs of cooking in your garden
As soon as summer comes around, most of us love to spend more time outside. This is preferably done in the company of family and friends and usually best combined with the element of delicious food. This explains why one of our favourite summer activities is barbecuing; Not only do you get plenty of time to spend with your loved ones, but you also get to enjoy a wide variety of tasty meats and vegetables.
Although hosting a backyard BBQ might sound appealing, the actual organisation of such an event might be more complicated than you think. We're here today to go over all the possibilities you have and which ways of outdoor cooking suit you best.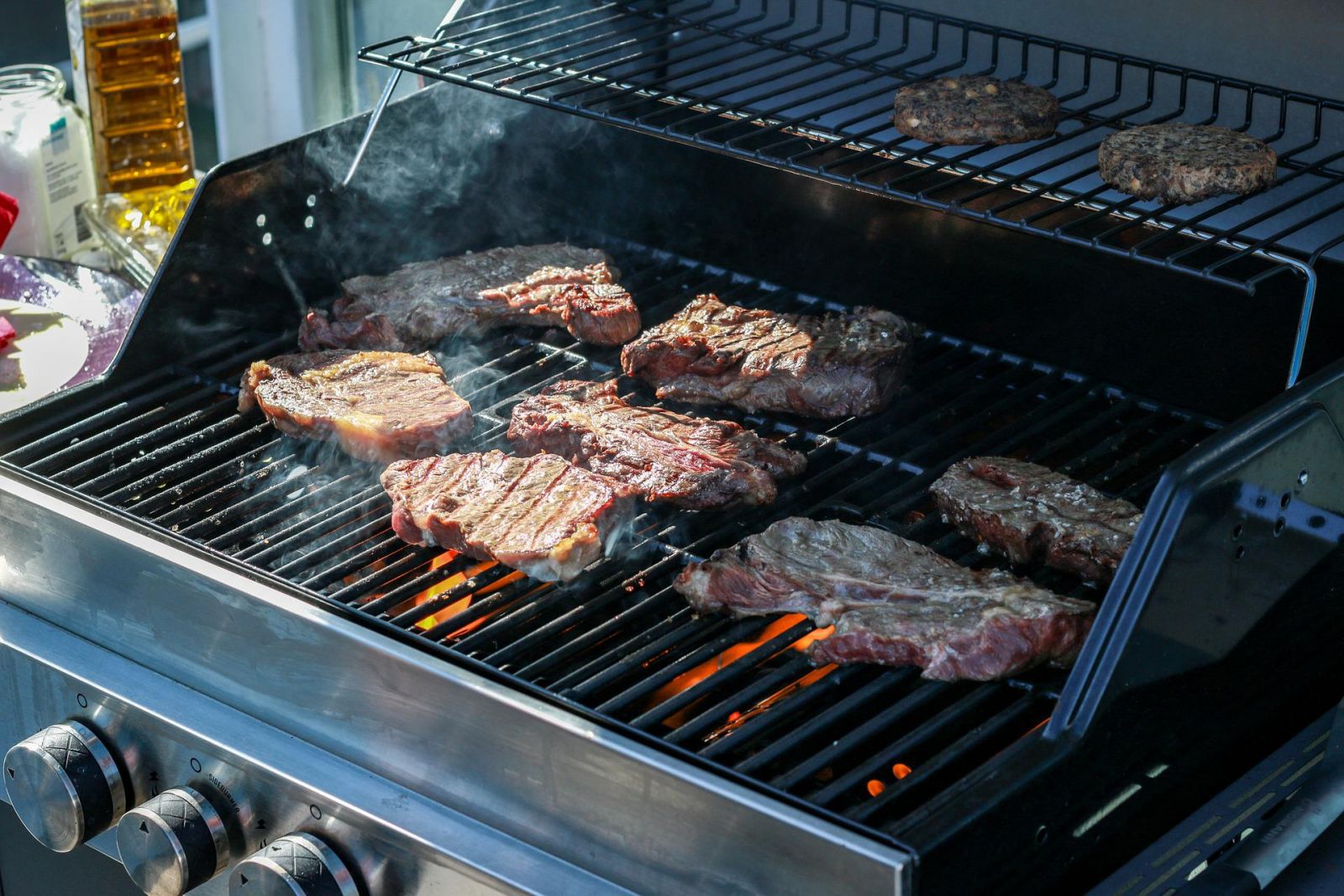 Barbecuing: the best-known way
When we think of the best way to cook outside, we usually immediately come up with barbecuing. Barbecuing has been a very popular pastime for many of us and provides you with an easy way of preparing the tastiest meals. Barbecues can be bought in a range of price classes, sizes and models. Whether you want a smaller barbecue for your family or a relatively spacious one to cater to larger groups of people, the BBQ market contains every type of barbecue you might think of.
Usually, BBQs can be separated into two categories: gas barbecues and charcoal barbecues. Knowing the similarities and differences between these two types is essential to choose the right type for you.
The Gas BBQ
The gas barbecue is mainly loved for its convenience. They are easy to use for anyone, regardless of barbecuing experience. This is because of their predictability and the possibility of tight regulation. For instance, lighting it is done by simply turning a button. After that, you regulate the temperature and flame size just as easily. This makes a gas BBQ perfect for catering to bigger groups at high speed, without having to worry about your cookout evening not working out as planned. Weber barbecues are commonly known as the best gas barbecues on the market.
The Charcoal BBQ
The charcoal BBQ offers its users a whole different experience. Naturally, grilling up dinners above a glowing batch of coal bits is the traditional way of barbecuing, and this has been done for centuries on end. Charcoal barbecues give us the authentic feeling of survival, primitivity and connection to the outdoors. On top of that, the smoke coming off of charcoal soaks into the meat and vegetable juices, giving them that classic BBQ flavour. A popular type of charcoal barbecue is the Kamado barbecue, especially those from the brand Kamado Joe.
Outdoor kitchens and Pizza ovens
Besides barbecuing, other ways of preparing food in your backyard are also widely used. The main two alternatives to the good old barbecue are outdoor kitchens and pizza ovens. Outdoor kitchens mostly speak for themselves; they're simply a kitchen unit that is placed in your garden, allowing you to cook outside. Outdoor kitchens are most popular in warmer countries and usually also include a cooking oven/BBQ part.
Pizza ovens are better known; although the name suggests otherwise, pizza ovens are very versatile and can be used for a plethora of dishes. Pizza ovens can sometimes be large stone ovens permanently installed in a garden, but lately, smaller pizza ovens have also gained popularity. These are way more compact than traditional ones and can easily be taken on travels and trips with you. Today's best-known type of pizza oven is the Ooni Pizza oven, available in various shapes and sizes and praised for its high quality.