Enjoy your summer: benefits of an aluminium pergola
A pergola is a beautiful addition to any garden or outdoor space. It is an open structure consisting of pillars and beams designed to provide shade and support for climbing plants. Nova is a specific brand that produces high-quality pergolas and offers installation services.
Benefits of aluminium pergolas
One of the biggest benefits of having a aluminium pergola in your garden is the added value it can bring to your home. By adding a pergola to your outdoor space, you create an extra area where you can relax, dine, and enjoy the great outdoors. It can also serve as a beautiful and functional addition to your landscape design, enhancing the visual appeal of your garden.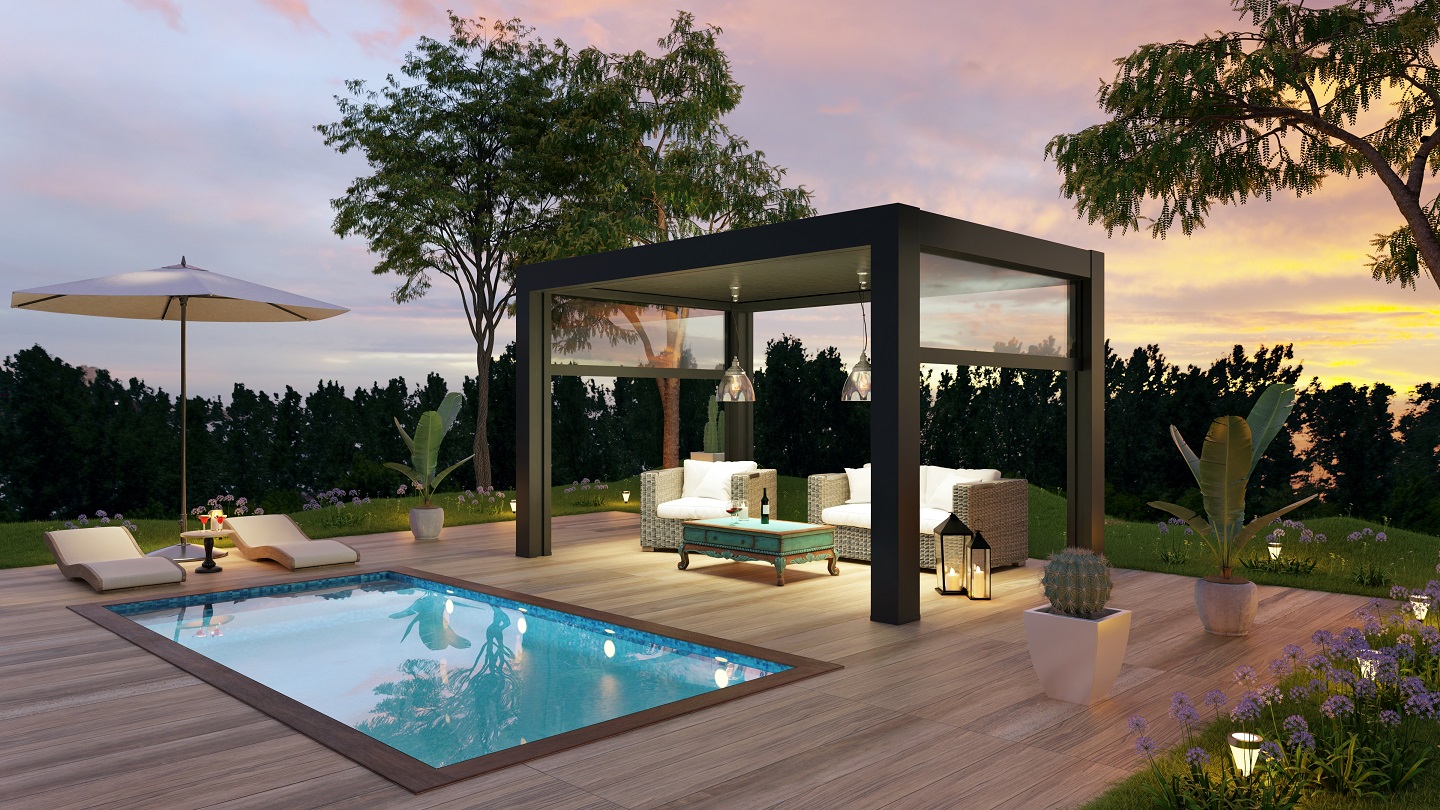 Another significant advantage of a Nova titan pergola is the shade it provides. During hot summer months, it can become too hot to enjoy your garden. A pergola provides shade and helps keep your garden cool, so you can comfortably enjoy your outdoor space. It also offers protection from the sun and can help safeguard your home from harmful UV rays.
A pergola can also help make your garden more private. By adding walls or drapes, you can create a more intimate atmosphere and shield your garden from prying eyes of passersby. This is especially useful if you live in a busy neighbourhood and want to create a peaceful and relaxing space.
Finally, a pergola is a durable and low-maintenance option for your garden. The pergolas are made from high-quality materials like aluminium and PVC and are designed to withstand weather elements. This means you won't have to spend money on expensive repairs or maintenance, and your pergola will look as good as new for years to come.
In conclusion, a pergola offers several important benefits for your garden. It can expand your outdoor living space, provide shade, make your garden more private, and is a durable and low-maintenance option. So, if you're looking to enhance your garden and create a beautiful and functional outdoor space, a pergola may be just what you need