Essentials for hosting an awesome garden party
This is a sponsored article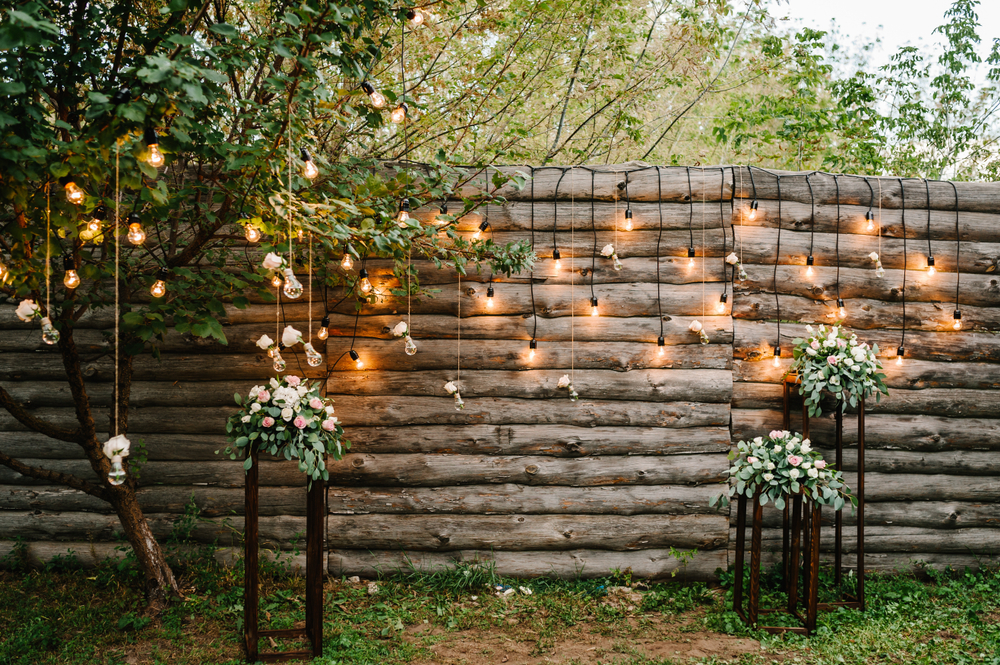 Hosting a garden party has become a popular way to enjoy the outdoors and create lasting memories with friends and family. To ensure a successful gathering, it is important to have the right essentials in place. From comfortable seating and stylish outdoor furniture to delectable food and captivating lighting, every detail matters. We help you explore some key elements that contribute to hosting an awesome garden party,
Create a cosy ambience for your guests to enjoy
Creating the perfect setting is crucial when hosting a garden party. Imagine a picturesque outdoor space adorned with vibrant flowers and lush greenery, providing a serene and inviting atmosphere for your guests.
A well-maintained garden, patio, or deck area sets the stage for an unforgettable gathering. Ensure that the space is tidy and free from clutter, allowing ample room for socializing and relaxation.
Consider adding comfortable seating arrangements, such as outdoor sofas or patio sets, strategically placed to encourage conversation and create cosy nooks. Enhance the ambience with decorative elements like colourful cushions and outdoor rugs, adding a touch of style and comfort. With attention to detail and a captivating setting, your garden party will become a delightful experience for all.
Serve unforgettable meals and drinks
When it comes to hosting an unforgettable garden party, delicious meals are a key component. The mouth-watering aroma of barbecued dishes wafting through the air is sure to entice your guests. That is why having the right outdoor grill and cooking equipment is essential.
Whether you prefer the classic charcoal grilling experience or the convenience of gas or electric grilling, there are options to cater to every taste. Do not forget to equip yourself with high-quality BBQ tools and utensils to ensure a smooth cooking process.
To elevate your garden party meals, consider offering a variety of outdoor-friendly dishes. From sizzling steaks and juicy burgers to marinated vegetables and grilled seafood, the options are endless. Provide a well-stocked bar with refreshing summer beverages, including fruity mocktails and chilled beers.
Consider dietary preferences and offer vegetarian or vegan options to accommodate all your guests. With the right grill, cooking equipment, and a mouth-watering menu, your garden party will be a gastronomic delight that leaves a lasting impression on everyone's taste buds.
Host fun activities for everyone to enjoy
To keep your guests entertained and engaged throughout the garden party, it is important to plan a variety of entertainment options. Outdoor games are a fantastic way to encourage interaction and friendly competition. Set up games like croquet, badminton, or cornhole to entertain guests of all ages. If you have the space, you can also create a designated area for a friendly football match or a game of Frisbee.
Consider setting up a music system or hiring a live band to create a lively atmosphere and set the mood. Background music or a live performance can enhance the overall ambience of your garden party.
For a unique twist, consider creating an outdoor cinema setup. Hang a large white sheet or use a projector to screen movies under the stars. Provide cosy blankets, cushions, and popcorn for a memorable film night experience.
Remember to consider the preferences and age groups of your guests when planning entertainment and activities. Providing a variety of options ensures that everyone finds something enjoyable to participate in. With the right entertainment choices, your garden party will be filled with laughter, fun, and unforgettable moments.
Let your guests relax in the shade on a hot summer day
When hosting a garden party, it is important to consider providing adequate shade and shelter for your guests. This ensures their comfort and protection from the sun or unexpected rain showers.
A gazebo or marquee can serve as a stylish and functional shelter, offering shade and cover from the elements. Umbrellas strategically placed throughout the seating area can also provide relief from the sun's rays.
In addition to providing shade, consider incorporating natural elements such as pergolas or arbors, adorned with climbing plants or vines. These not only offer protection from the sun, but also add a touch of elegance to your outdoor space.
Remember to position seating areas in shaded spots or under trees, making it more enjoyable for guests to relax and socialize. By providing ample shade and shelter, you ensure that your garden party can be enjoyed regardless of the weather conditions.
Be a present host and make your guests feel welcome
Being a host goes beyond just providing the essentials for a garden party. It is about creating an atmosphere where your guests feel truly welcome and appreciated. To be a present host means engaging with your guests, making them feel valued, and ensuring their enjoyment throughout the event.
One way to be a present host is by personally greeting each guest upon their arrival. Take the time to have a genuine conversation, making them feel acknowledged and special. Show genuine interest in their lives and make them feel comfortable in your outdoor space.